Mouse Logitech G100s Gaming Optic 4 Butoane 2500dpi USB 910-003538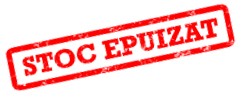 COMANDA PRODUSUL TELEFONIC
0726.262.747 • 0344.401.060
Fotografiile produsului Mouse Logitech G100s au caracter informativ si pot contine accesorii neincluse in pachet!
» Scurta descriere
Model : G100s Optical Gaming Mouse, Tip produs : Optical, Caracteristici : Wired USB, Interfata : 2500 dpi, Compatibilitate : 20 million-click lifespan, Delta Zero sensor technology, Ultra-durable build, Confortable ::: ambidextrous shape, Max. acceleration: 20 G, Max. speed: up to 4.08 meters/second, USB report rate: Up to 500 reports/second,, Garantie: 3 ani
De la Bocris poti cumpara online Mouse Logitech G100s 910-003538.
» Specificatii Mouse Logitech G100s
Mouse Logitech G100s Gaming Optic 4 Butoane 2500dpi USB 910-003538
Logitech 910-003538
Specificatii
Tip mouse
Wired
Interfata
USB
Tehnologie
Optic
Rezolutie maxima
2500 dpi
Numar butoane
4
Rotite scroll
Da
Culoare
Negru
Dimensiuni
62.50 x 116.75 x 38.34 mm
Greutate
110.5 g
Ambidextru
Da
Altele
20 million-click lifespan, Delta Zero sensor technology, Ultra-durable build, Max. acceleration: 20 G, Max. speed: up to 4.08 meters/second, USB report rate: Up to 500 reports/second
» Comentarii Mouse Logitech G100s